Private sauna, massages and waxing at Nirvana in kontich (near Antwerp)
Enjoy our private sauna with heated swimming pool and jacuzzi at the best price quality in Nirvana. A large choice of massages - also in duo - that can be combined with a private sauna ensure an unforgettable stay.
---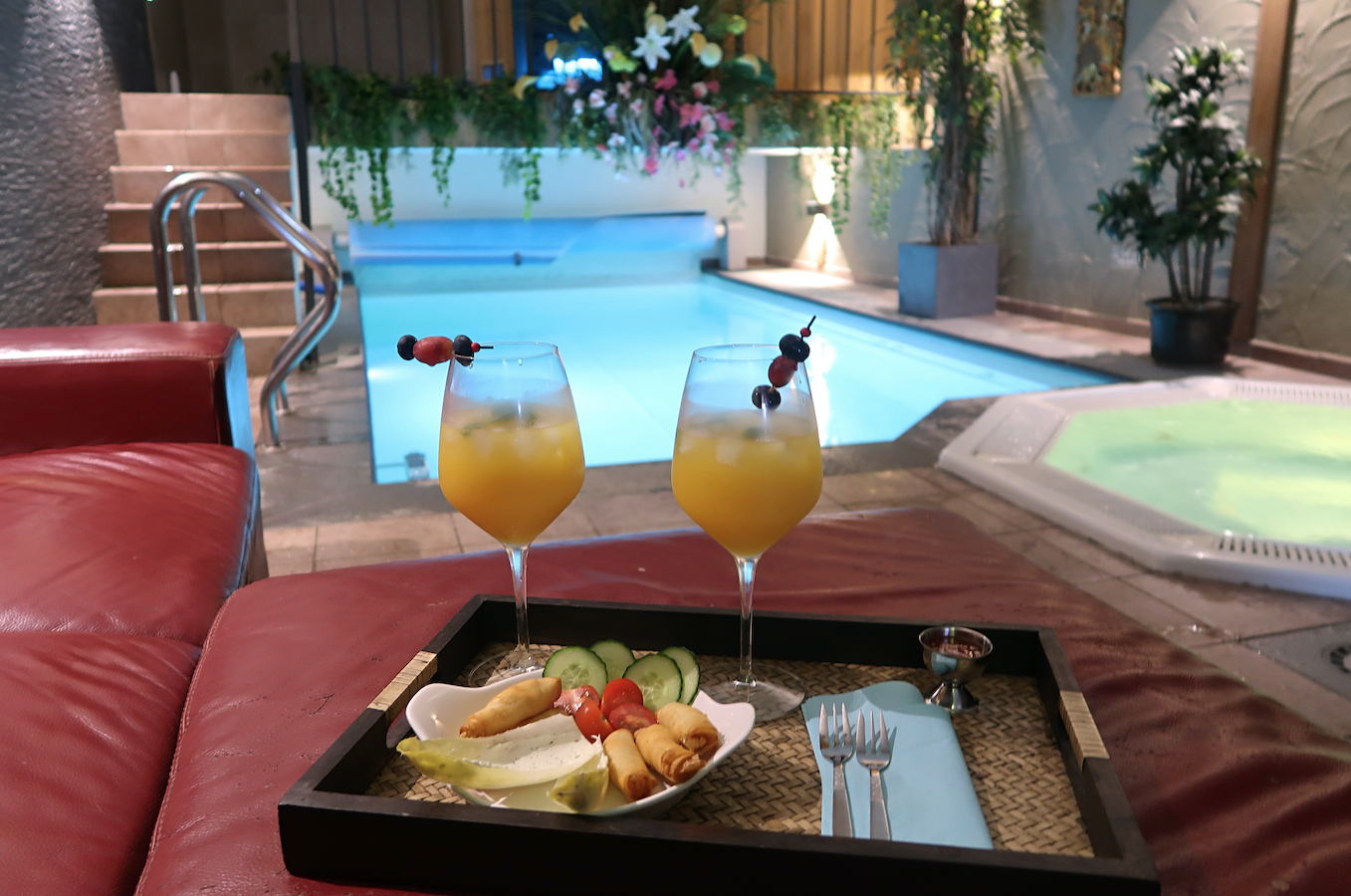 PROMOTION : 10 days to book your private sauna or favorite duo massage and to benefit from the offer below (*)


* Private sauna : extra fruit cocktail or glass of cava and Thai tempura prawns ( promotional code : nirvana+ ) (**)
* Massage : extra 15 min. hoofdmassage ( promotional code : massage+)(***)

(*) Only for online bookings made before June 10th for a private sauna stay or duo massage at any date till August 31st
(**) Private sauna : any stay as from June 9th ( at re-opening after the 3rd phase of the renovation works): min. 2 hours from Monday till Friday between 9h30 and 19h30 ( end of session )
(***) Massage : for any duo massage or duo massage package as from May 28th between 10h00 and 19h30 ( end of session )

---
Sauna Nirvana also offers since March 25th infra red relaxation space

After having added a Turkish steam bath (hamam) in our fully renewed Orchid complex, our Jasmin comlex now also offers extra cooling in a magnificent new setting with an infra red relaxation space. Check now easily our availibillities - even before you log in - making it much easier to book online

USEFUL INFORMATION
Phone

03 / 458 67 70

E-mail

info@nirvana.be

Address

Koningin Astridlaan 112, 2550 Kontich

IBAN

BE09 7360 2466 6457

VAT

BE-0659.746.488
Opening hours
Sauna: every day

9u30 till 24u00

Massage: every day

10h00 till 22u00
Testimonials
What do our customers say
Are you also looking to unwind ?
Don't hesitate to book your own relaxation moment through below botton :